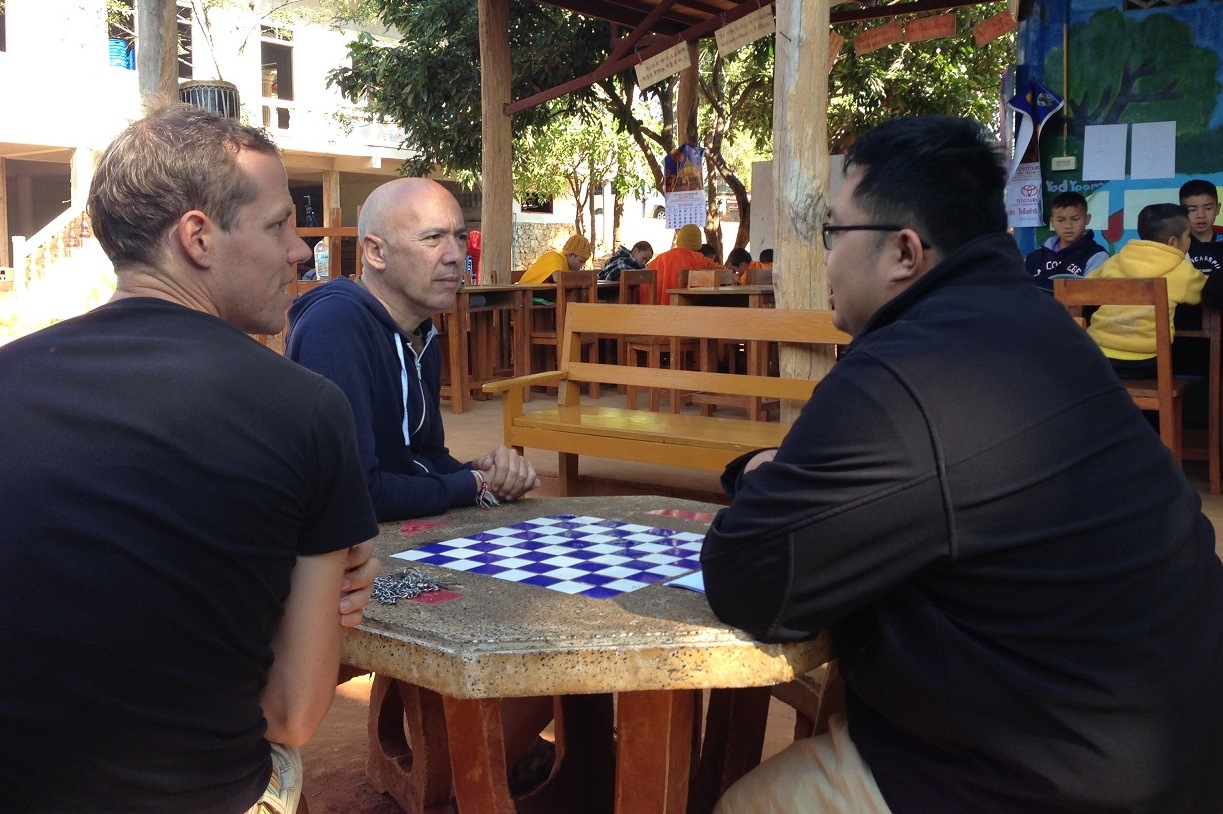 Many of us dream about what we would do if we had more time and more money. Fifteen years ago, when I lived in the UK and ran my own company, my imagined future contained a vision. One day, when my business was financially stable and could operate without me being there all the time, I dreamed that I would travel for a few months of the year and dedicate myself to voluntary work or fundraising in parts of the world where help like that was most needed. That vision ultimately led to the creation of several fundraising programmes and the birth of my Calling All Angels Foundation. It fills me with joy to let you know that since its launch in July 2009, my campaigns have raised over $15,000 for worthy causes all over the world. This has been possible because of the generous support of hundreds of readers and friends.
On 1st February, I launched the "Schools of Hope" Campaign and I would love you to get involved. There are several ways you can do this. But first, sit back and watch the two-minute video below. It was filmed recently at the first School of Hope in Nong Ook Village, near Chiang Dao in northern Thailand. It is about four kilometres from the Burmese border. The film will give you a simple idea of what this is all about:
My thanks to Reuben Lowe, founder of Mindful Creation, for making this film

0
Watched the video? Here is some information about the new campaign that may help you decide if you would like to lend your support to Schools of Hope. Please do whatever you can and if you feel this is not something you wish to be involved in, that is really OK too!
Why does Schools of Hope exist? 
Burma (or Myanmar) as it is known now, has caught the attention of more and more people around the world in recent times, as citizens seek to reform the way the country is governed and attempt to modernise their way of life. You may not be aware that over the last few years, tens of thousands of people from the Burmese Shan State have fled persecution there and entered neighbouring Thailand as legal immigrants. While life in Thailand often means they are subject to exploitation and constant anxiety about their legal status, it is still a far better life than what is now possible in their native Shan state.
If you think about it for a moment, a lot of things you and I are able to do like work, travel, study and take part in recreational activities are possible in part because we grew up in a country where you automatically receive a good basic education, have access to good food and clean water and enjoy a reasonably good standard of living for the most part. Since I started travelling, I have become acutely aware how having that privilege has opened up doors and opportunities for me that are simply not available to people born in less developed parts of the world. If you realise this, then you may experience a feeling of deep gratitude for the good fortune and privileges that life has brought you, whilst at the same time feeling desperately sad that there are many people all over the world who struggle to make ends meet, don't have access to all of these basic necessities and face a life of hardship on a daily basis.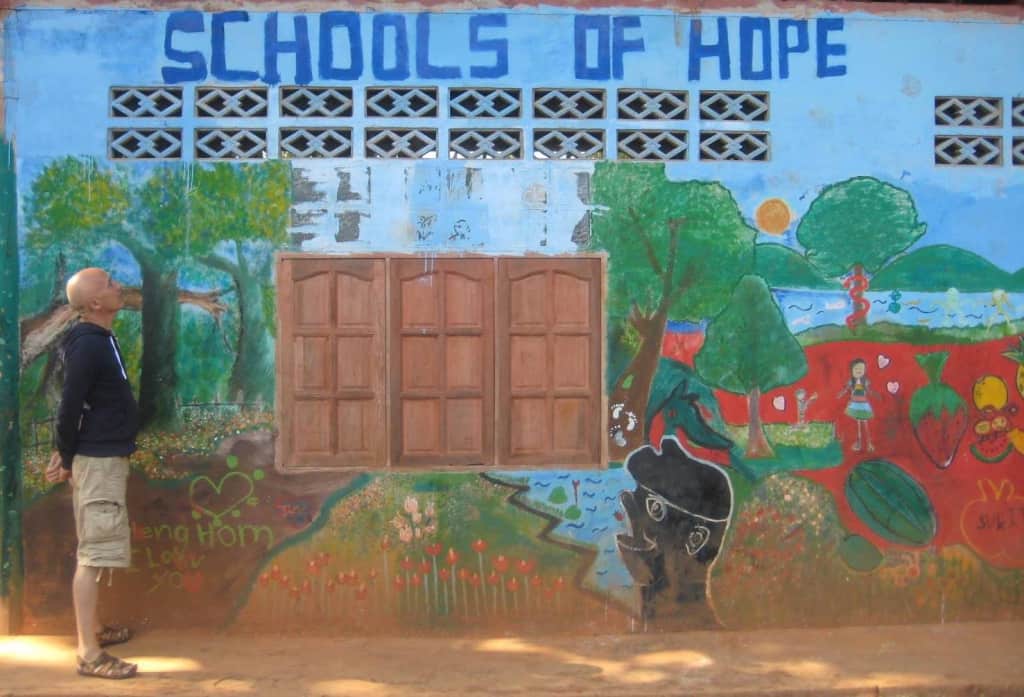 Above: The first School of Hope in Nong Ook Village in Northern Thailand
If you would like to join me and help change the lives of a few hundred of these unlucky Burmese children over the coming years, then this is a great opportunity for you. In the video, you will have heard me say that I am taking part in the 2015 Warsaw Marathon to raise money for my foundation so that the people at Schools of Hope can do more of the brilliant work they have already started.
Who runs the school?
The school is run by Noom Hkurh, a teacher who gained his education from local organizations and NGO's. He is supported by The Venerable Pramaha Virote, a monk with many years of experience teaching and providing assistance to orphans and children in need. The dedicated teachers and staff give students loving care and contribute to create a safe environment where the children can experience the feeling of being part of a big family. When I met Noom Hkurh during my visit to the school, I could tell he was passionate about what he was doing. I was touched when he told me "We have 31 boys here between 5-16 years old, and 10 girls, as well as a further 5 boys at high school in Chiangmai. They are 17-19 and we don't have the facilities they need here, so we send them to the city where a charity in Singapore pays for their accommodation costs. It is fantastic that we will get some help from the Calling All Angels Foundation as I have dedicated my life to making sure all of these kids get a better chance in life than I had when I was younger."
School Director Noom Hkurh and The Venerable Phra Virote have worked together running the school since 2009 (left). Ray and Gaston Schmitz, of the Asian Leadership Institute (ALI), meet Noom to understand more about the needs they have to ensure a bright future for everybody there. ALI financially support Schools of Hope
The Venerable Phra Virote, the Abbot who founded the school said "We welcome support from anyone willing to help educate these children whose parents have fled from Burma. I want the children to have access to a good education. We built this school for the orphans and the children from poor families. I'd like to see these children enjoying the same opportunities as other children and for them to have the chance to follow their dreams and to build a future. Up until now, I have been supporting and teaching the children on my own. Currently there is not enough room or resources to support all the children who want to attend. There are many displaced children in the areas that really want to go to school."
Why choose to support the Schools of Hope?
Established in 2008, Schools of Hope is a Thai non-profit organization with an inspiring mission. The aim is to set up as many schools as possible along the Thai/Burmese border. This will ensure the availability of free basic education and proper assistance to disadvantaged children of displaced and migrant families from Shan State and other ethnic minorities. Unless you have seen it first hand, it is hard to comprehend that the children of these Shan immigrants are typically denied this through a combination of factors such as poverty, their legal status and the rugged geography of the area.
These same factors contribute to serious health issues in the community as well. By supporting the Schools of Hope, you will be helping to provide these children with basic amenities and facilities that many of us take for granted, such as learning materials, clothes, three healthy meals per day, healthcare and shelter. The children I met and spoke to during my visit understand how critical this is to their future. "I want to study to become a surgeon and help people who are sick and injured" said one young girl. Your support will enable her and others like her to follow their dreams.
Above: Noom takes a language study class for some of the boys (left). They need to reach a basic level of literacy to get a place in a Thai school. Once accepted, they are legally allowed to remain in the country. Ray talks to one of the novice monks at the school and lets him know that help is on its way (right)
How much money will be raised during the campaign and how will it be used?
The amount of money raised is largely down to you! The target I would really like to reach is $10,000. One of the things the Schools of Hope badly need is a new school building closer to Chiangmai. Noom Hkurh explained to me that the new site is mainly for the kids that are ready for secondary school. It will be located in Chiangmai because the older children will have more chance to find livelihood after school. There is no good secondary school around Nong Ook. The estimated cost of construction for the new school is around $120,000. If together, we can contribute, say 10% of that, it will enable construction to start as soon as possible and ensure that these children are not left wanting. The rest of the money raised from the campaign will be used to pay for new teaching materials, tables and chairs, a new boys dormitory and a badly needed water pump for the existing school in Nong Ook Village. At this location, there is an ongoing need to provide nutritious food, renovate some of the existing buildings like the kitchen and pay for teachers allowances.
Above: Your donations will help transform the boys accommodation from this (left), to this (centre) and make a valuable contribution to the new school. The land has been acquired and construction will begin this year (right)
Brian Bauerle, founder of TeamUp and Director of the Asian Leadership Institute, is in charge of the Schools of Hope finances. He is a very inspiring man who I met a couple of years ago and he has been supporting people to rise to growth challenges for most of his life.  As I now work with his organisation as a TeamUp facilitator, I discovered that he has been extensively involved with Schools of Hope since it began and I really want to give him my personal support. Brian has many friends around the world and has succeeded in finding six families that currently donate the funds needed to operate the existing school.

Above: The children, teachers and staff at Schools of Hope. Brian Bauerle is standing sixth from the right
How can I get involved?
There are three main ways you can get involved. The first and most helpful way at this stage is to sponsor my run in the Warsaw marathon. You can donate any amount large or small, using the donate buttons above and below, or by clicking here. If you want to know more about my Calling All Angels Foundation before you make a donation, then click here. And if you would like to know a little bit more about the Schools of Hope, you can visit their website and Facebook page.
The second way you can help is by spreading the word. I will be doing my best to communicate to as many people as possible via email, Facebook, Linked In and the Internet. The more people you can speak to about this, the better. If you have chosen to support my campaign, please let your friends know and warmly invite them to get involved. Please send them the link to this blog with your own personal message or re-post the link on Facebook.
The third way you may want to help is to come to Chiangmai and help build the school. If everything goes well, construction should start sometime in the second half of this year. As a donor, you are most welcome to visit the site and help for an hour, a day, a week or however long you are able to. More details will be available about this soon. If you are potentially interested in this, drop me a line and let me know.
The Warsaw Marathon, 26th April 2015
This will be my fourth marathon. As well as running it to raise money for Schools of Hope, I am hoping to beat my personal best time of 4 hours and 7 minutes which I set in the London Marathon in April 2014. The International Association of Athletics Federation (IAAF) has awarded the organisers of the course the IAAF Silver Label, making it one of the world's premier running events. In April, the weather conditions should be perfect for me and I am really looking forward to it.
Last year, two records were beaten in Warsaw. Tadese Tola of Ethiopia, the World Championship Bronze Medalist from 2013, broke the Polish marathon record, coming first with a time of 02:06:55. It was also one of the best results in Europe in the 2014 season! Henryk Szost, who finished third, set a national record of 02:08:55, the best time ever achieved by a Pole on Polish soil. Whilst I am never going to run anywhere near those times, my dream is to finish in under four hours. You may know that I have been chasing this since 2009 when I ran my first marathon in New York, which kick-started my first fundraising campaign.
For this event, I have been training under the guidance of a new coach, who is helping me to develop the speed and strength required to run 26.2 miles (42 kilometres) in a sub 4 hour time. I started training in October last year and since then, have clocked up close to 500 miles in my training. Since December, I have completed seven half-marathons and have been free of injuries, which have been a problem in past events. By the time I finish training, I will have run around 800 miles in total and should be in with a good chance of a fast time!
 Above: Training six days per week, I always look forward to Wednesday which is my day off! For me, the Warsaw marathon is a personal challenge as well as a way of raising money to support people whom I really care about. You are welcome to come and see the race – Warsaw is an amazing city and a great place for a weekend break if you live in Europe
0oo
PLEASE SUPPORT THE CALLING ALL ANGELS FOUNDATION AND MAKE A DONATION TODAY!

0oo
0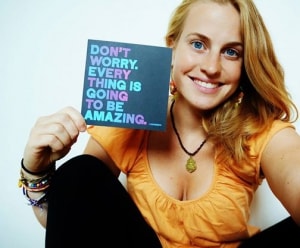 Above: I am sure there are times when you are happy to receive re-assurance such as this – please help me to make sure it is true for the children at Schools of Hope (Picture: Marion Bouquet)