Some years ago, I saw a movie called "Pay it Forward". At the time, the inspirational story prompted me to consider ways that I could be kinder, more helpful and generous towards people in general, as well as some specific friends and family members who were closer to me. Since we are approaching Christmas, which is a time of year when we tend to be more conscious of our relationships with others, it seemed like a good opportunity to bring it to your attention. And it will enable me to share a personal story with you which exemplifies the ingenious principle the movie is built around.
In case you have not seen it, or cannot remember, the film tells a story about a young boy called Trevor McKinney. Troubled by his mother's alcoholism and fear of his abusive but absent father, Trevor gets caught up by an intriguing school assignment from his new social studies teacher, Mr. Simonet (played by Kevin Spacey). Trevor is asked to come up with one big idea that will improve mankind. After careful thought, he decides that if he can do three good deeds for someone, and they in turn can "pay it forward" and so forth, positive changes will occur. Here is a trailer:
Although it initially appears to be a failure, Trevor's social experiment turns out to be more successful than he could ever have imagined. His efforts to make good on his idea bring about a revolution in the lives of himself, his mother and his teacher, and an ever-widening circle of people completely unknown to him, in cities across America. What I really liked about the film is that the story is told backwards! Early on, a newspaper reporter crashes his car in the pouring rain and gets handed the keys to a brand new Jaguar by a complete stranger passing by, who asks him for nothing in return. Naturally, he is astonished and becomes determined to establish how such an unlikely encounter could have happened. He investigates and finds many instances of people who have been 'paid forward'. He then discovers they all eventually lead back to young Trevor who remains completely unaware of the transformation his big idea is bringing about.
If you haven't seen the film, it is well worth a viewing. It made me realise a couple of things about being kind to others. The first is that no kindness is too small and the second is that we never really know what impact that kindness might have on our chosen recipient as time passes.
On Christmas Day, 2013, myself and a few friends decided to dispense with the usual proceedings at home and instead, give away "Free Hugs" to members of the public in the centre of Chiangmai, Thailand. As an expatriate, I was only too aware that people can experience great loneliness at this time of year and it motivated us to give something we can all afford – our love and kindness – to complete strangers. It was a rich, emotional and life affirming experience that turned out to be one of the happiest Christmas Day's of my life. As 2014 began, we all soon forgot about what had happened. Yet it changed one man's life in a way that none of us could have imagined. Which brings me to Luciano Pozzi.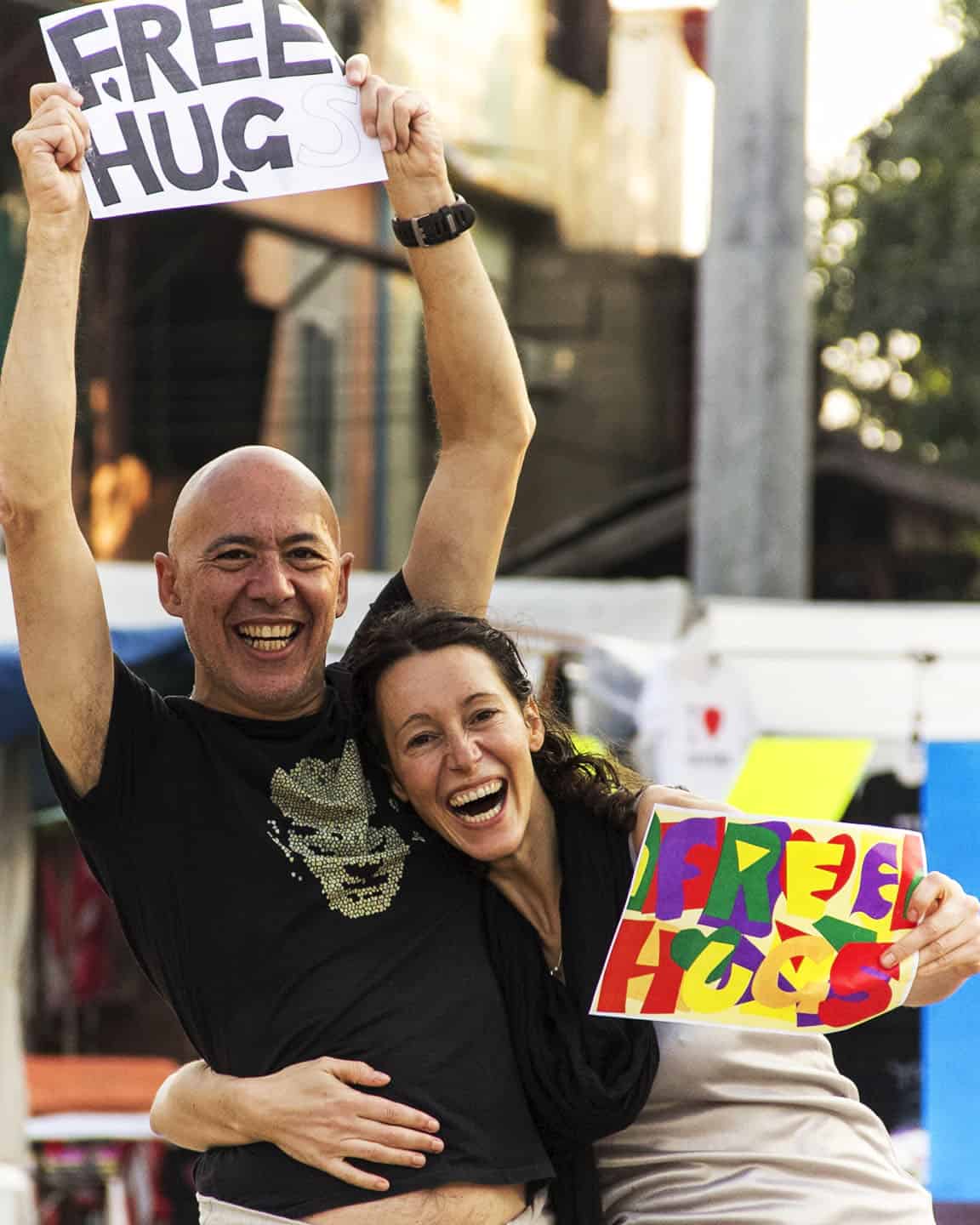 My friend Safi and I looking for strangers to hug in Tha Pae Gate, Chiangmai last Christmas (Photo: Kimberly Bryant)
As we were arriving and setting up for our hugging extravaganza, a curious Italian man called Luciano spotted me with some posters and asked me what a "free hug" was? He looked like he had fallen on hard times. He was in bad shape physically and needed a bicycle for mobility, and he appeared to be living rough. He didn't speak fluent English, and I do not speak any Italian so rather than struggle to explain in words, I gestured to him to come towards me. As he did, I opened my arms to embrace him and gave him the biggest, most loving hug I could muster. I noticed straight away that his physiology completely altered, almost before my eyes. He became alive, energised and started beaming a huge child-like smile. In just a few seconds, this man's life was transforming and so was mine as I witnessed it. For the rest of the day, there was no stopping Luciano, who was hugging everyone in sight – even the traffic policemen – and was able to discard his bicycle for a while so he could fully engage with the people he met. It was incredible to witness and I was moved to write about it afterwards in article called "You Can Change Someone's Life In Three Seconds"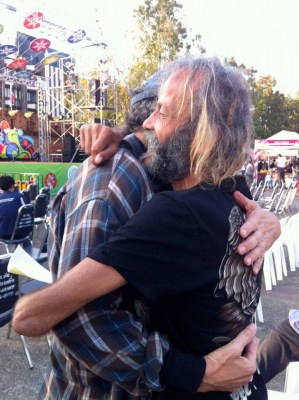 Above: Flashback to December 2013. Luciano (holding the poster) receives one of many free hugs
Even though that was a pretty incredible outcome in itself, what has happened since is almost beyond belief. Since that day last Christmas, Luciano has become a man with a purpose and a new connection to life. He has single-handedly been dispensing free hugs virtually every day since – something which neither myself or my friends realised until we saw this December's issue of Chiangmai Citylife Magazine. It contains a special feature about him, written by Marcus Villagran, called "A Year of Free Hugs". Here is an excerpt from his article:

"Luciano Pozzi, 54, has been giving free hugs to weary tourists and locals in Chiangmai, Thailand every day since last Christmas, In just one year, he's easily become part of the Tha Pae Gate experience; for many, he's considered a worthy reason to visit Chiangmai.

"You are famous in China!" shouts an excited young tourist. At his usual spot the girl inches towards him for a hug. "Can I take a picture?" she asks. "Of course." They pose together and she continues on her way. That's how it usually goes.
Luciano has lived most of his life as a recluse. From a very young age, he was cursed with an unstable home environment that's stayed with him throughout his life. "My family is a little bit destroyed," he explains. "My father died at a very early age. My sister died two years ago. My family and friends screwed me over many times, abandoned me, so I preferred to be alone." In his mid 30's, he sold his home in Italy, moved to India and lived by himself for 20 years. "I didn't like people, I didn't want to talk to them" he says. "I decided I needed to be free for myself, so I left."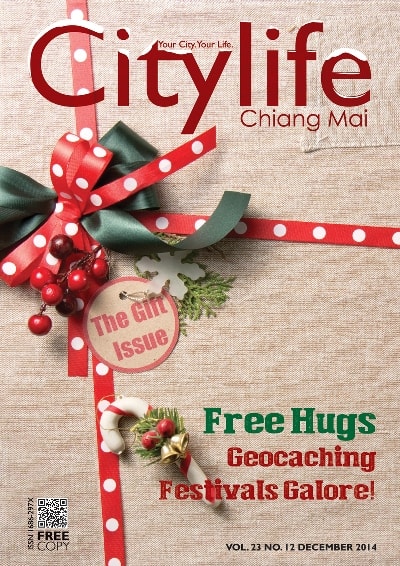 Whilst there, a bad motorcycle accident left him paralysed. He went back to Italy for medical care but they told him he wasn't going to be able to walk again. Determined to find a way to move again, he went to Chiang Mai to checkout a Chinese medicine clinic he heard about and began to receive acupuncture treatment. "I improved slowly. Before I walked with two sticks, after I walked with one stick. Now with the bicycle I've gotten better."
His foray into free hugs didn't begin until last December when he stumbled upon an English man at Tha Pae Gate. The man was at the plaza with friends giving out free hugs for the holiday season. He spotted Luciano alone and asked him to join them. "He opened the door for me. It's very nice to hug people. You talk, you exchange experiences."
Luciano is a small man with a wiry body and his accident has made it difficult for him to walk and move his arms, so the physical demand of free hugs can take its toll on him. "I walk out of my dormitory and immediately there are four or five people I need to hug," he says. "In the evening time I'm tired, sure, but I enjoy it."
This year, Luciano was filmed for a short documentary about his life by a Chinese filmmaker. They spent the entire day on the square capturing hugs on camera. He swears he hugged at least 200 people that day from dawn to dusk. "Sometimes, 16 hours I'm out here to hug people from 9 am to 1 am. It starts to be like a job, but I would never call it a job. I enjoy it too much," he says with a smile.
Luciano has made many friends through his free hugs campaign, some of whom come back to Chiang Mai with gifts. "There's a Japanese guy that's massaged my hands with oil, another girl brought me cheese and crackers from Italy," he recalls. "One day, I was here and a big man with a beard pointed at me, took off his jacket, took off his shirt, and under that shirt was another shirt that said 'Free Hugs.' He gave me one beautiful hug. I get hugs that I never got from my family or my son."
Luciano won't be leaving Tha Pae Gate anytime soon. For the first time in his life, he has found something that truly feels right. "Every day I do free hugs," he says with a slow smile. "I have this very nice thing. It changed my life." This Christmas, the 25th of December, Luciano will host a very special Free Hug Holiday Gathering at Tha Pae Gate. All are welcome."
Above: In his own words – an interview with Luciano, the 'Free Hugger' from Chiangmai
You can imagine that when I saw that article a few days ago, an intense feeling of joy flooded my body and it occurred to me that what happened with Luciano is a beautiful example of "paying it forward". When we met him, he found a way to allow the experience to alter the course of his life. We had believed at best that our 'free hugs' experiment might bring some Christmas cheer to people for a few minutes, or even a few hours at best. Clearly, we underestimated the impact that any action born out of kindness can have on a fellow human being. And you can see that Luciano has taken the practice much further than we had ever envisaged, continuing to ensure that the same kindness is shown to Chiangmai residents and visitors alike for years to come.
As we reach the end of 2014, you may want to take a few moments to think about people that you would like to "pay it forward" to this Christmas or beyond. And if you do, you may find yourself being very surprised and inspired about what happens, even if it takes a while. A very Merry Christmas and a Happy New Year to you all!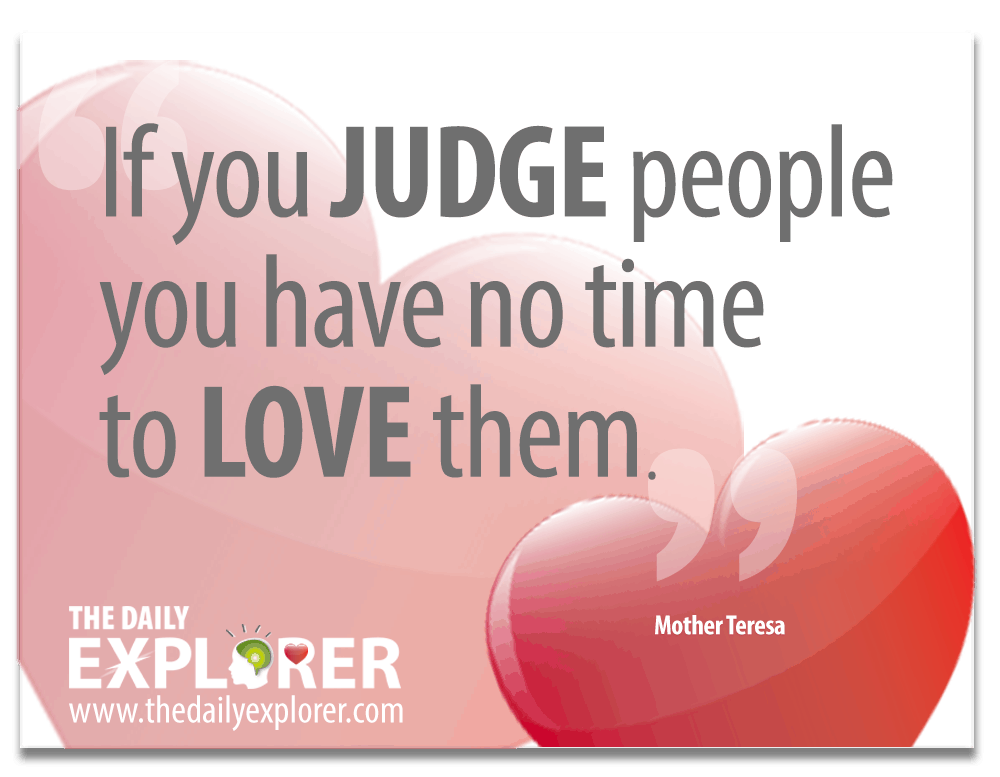 Please feel free to copy and share this image and any of the other Inspiration Cards